If you live in a country like Nigeria, you more likely know how expensive it is to acquire internet subscriptions. It sucks even more when Windows update won't let you manage the little data you have bought.
In Windows versions prior to Windows 10, it was quite easy to turn it off but in Windows 10 and 11, it's a lot more complicated. These updates can range from as low as 5MB and up to 5GB for major updates and won't stop until the computer is fully updated.
This guide would show you two easy ways to restrict Windows from updating in Windows 10 and 11.
1. Setting WiFi Connection as Metered
This process simply involves setting your WiFi connection as metered. Doing this will notify Windows not to use your WiFi connection for system updates and other less important tasks. This can be achieved by following the steps detailed below:
Step One
Click on the Windows (Start) button and then click on the settings icon.
Step Two
Navigate to "Network & internet" and click on "Properties" under the WiFi name.
Step Three
Toggle the switch under "Metered connection" to set the connection as metered.
While this should fix data drain in most cases, sometimes it isn't just sufficient. The second option gives a better control over Windows update.
2. Using Windows Services
This procedure gives you the option of permanently disabling Windows update unless you wish to manually update it later, which would require you to turn it back on.
Step One
On the search bar, type "services" without quotes and launch the services app.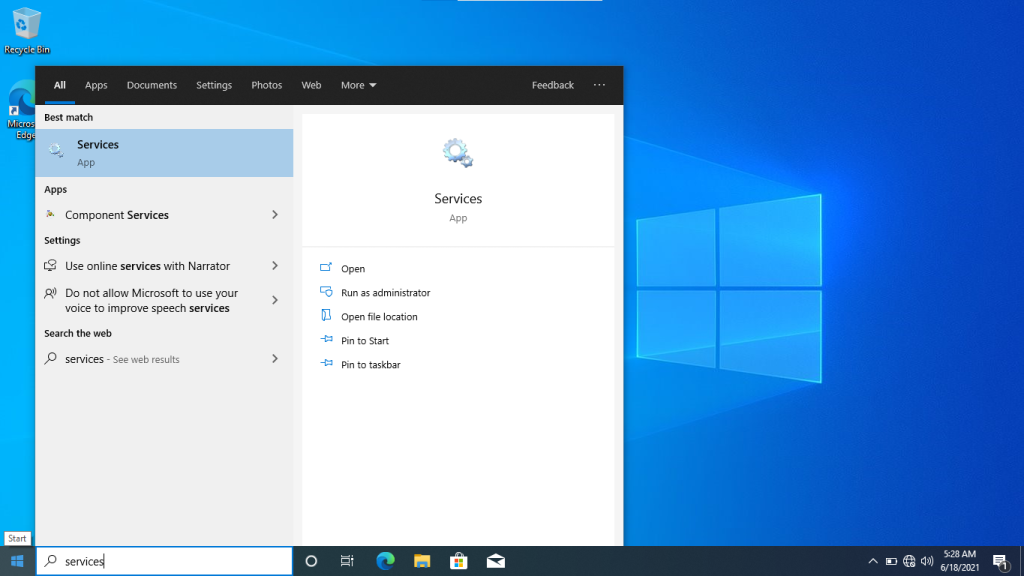 Step Two
Scroll down to Windows Update, right click on it and choose the "Properties" option.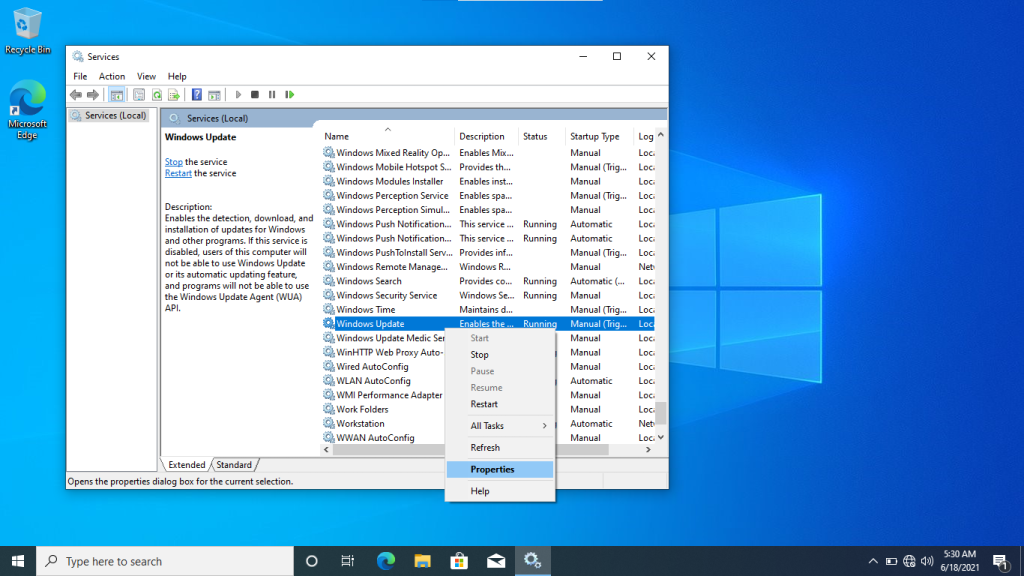 Step Three
Under Service status, click on stop to terminate the process and under Startup type, choose "Disabled" and press OK.
Turning it back on is a similar process, just navigate to Windows update properties under Windows services, change Start up type to "Manual" and then "Start" the process.
It's worthy of note that on certain computers you would need to disable the updates again every time you restart or shut down the system. On other computers however, it stays permanently disabled even after restarting or shutting down unless you enable it yourself.